Don't Overcook Bison: A Guide For Cooking Steaks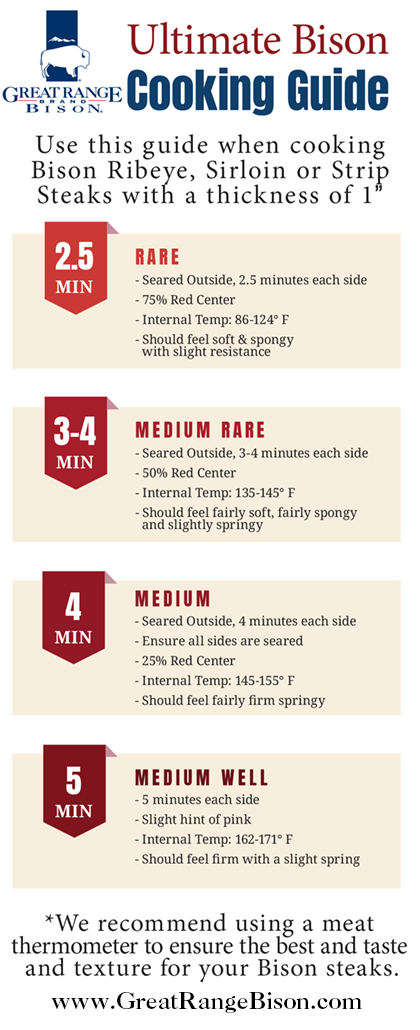 Bison is leaner than beef and, therefore, cooks much faster. It's important that you don't overcook bison or it will become dry and chewy, much like any overcooked meat. We want every bite of your Great Range Bison steak to be delicious so we've put together this helpful guide for cooking steaks. Please note that altitude can impact cook time, so it's best to use a meat thermometer to check the internal temperature of your bison.
For the best texture and taste, we recommend your bison be cooked medium-rare; even people who generally prefer a well-done beef steak will enjoy a medium-rare bison steak as it's juicy and full of flavor.
What is your favorite Great Range Bison steak, and how do you like to cook it? Let us know!