The Great Range Bison Story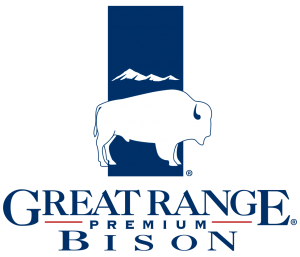 Great Range Bison brings you the finest bison cuts directly from the premier bison ranches in North America. Our bison are raised without the use of antibiotics or growth hormones. All our bison are born and raised on pasture, and finished on a vegetarian diet of grasses and grains. For the past 30 years, we have worked closely with our rancher/producers to ensure their bison are raised sustainably. Through this partnership we can bring you, the consumer, the best fresh bison cuts on the market today.
From the Ranch to You
We are proud of the fact that we offer all our customers bison direct from North America's premier bison ranches. From the source – the rancher who raised the animal – to us and then on to you, our customer, you can be assured of the integrity of our product. In today's marketplace many products change hands multiple times before they reach the consumer, but not with our bison. The short distance between the herd and the consumer helps to guarantee the authenticity and honesty of Great Range Brand Bison products.
In addition we take great pride in the process controls we have in place to ensure premium quality bison every time. All bison sold under our Great Range Brand is processed start to finish in our own facilities. We do not purchase bison meat from any secondary suppliers, only from the source, the rancher. When you purchase our products you can be sure we know the source, we know the quality, we processed it, we packaged it and we are proud to offer this premium protein to you, our customer.